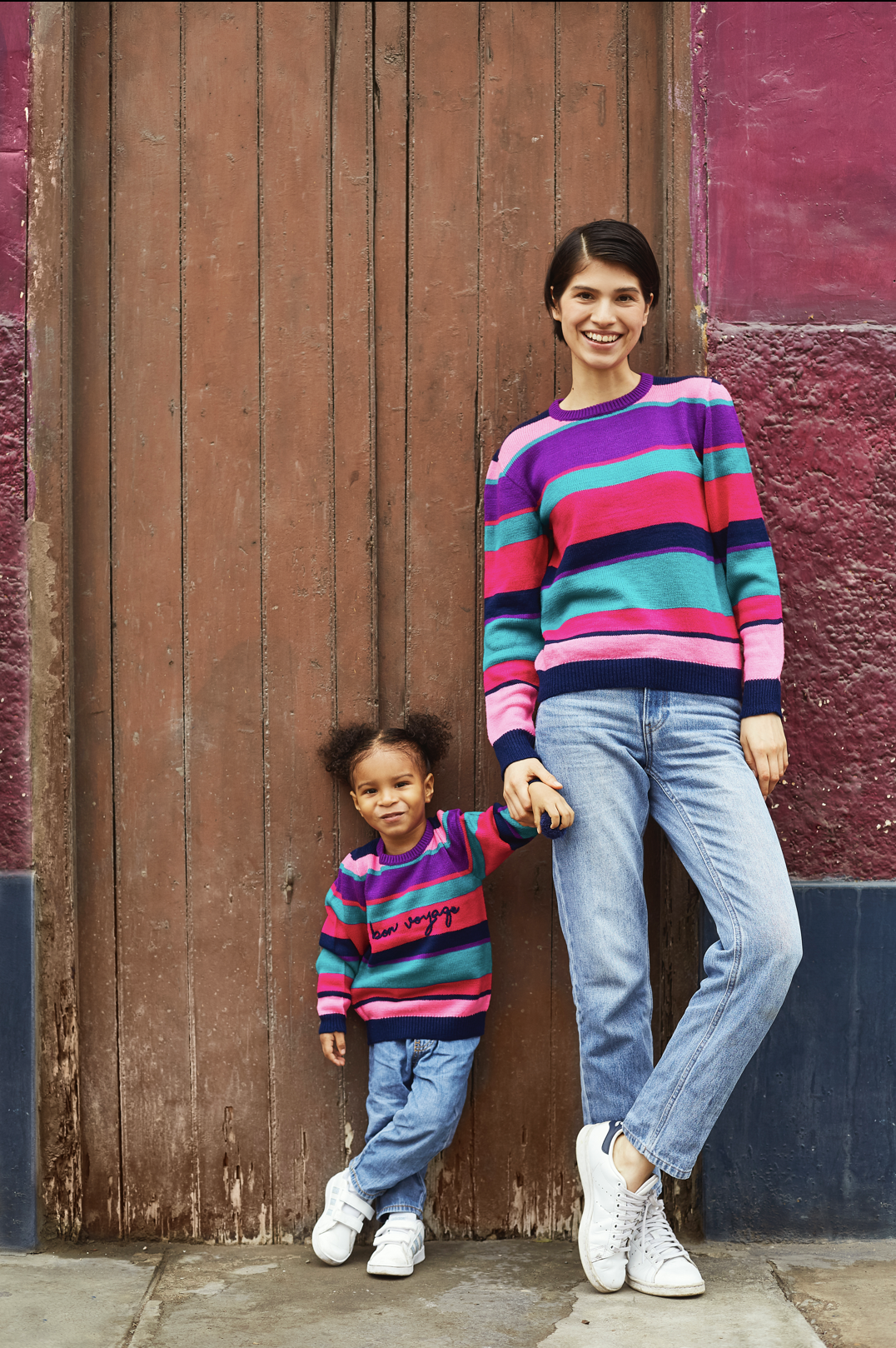 OUR COLLECTION OFFER
"We love this contemporary twist between Parisian lifestyle & Latin American traditions"
Our Collections offer mix & match a comfortable, feminine, and complete range of knitted, jersey & woven pieces for girls from 2 up to 12 years.
Maxi-Me offers a selection of articles for women.
Babywear and knitted new-born blankets.
Homewear
Dogwear
Wide offer of shapes & cuts like ponchos, sweaters, sweatshirt dresses, sweatshirts, t-shirts, skirts, leggings, accessories.
Palette of Latin colors fused to a more Parisian palette.
Positive messages & playful prints always through the eyes of wondering & curious children and women.