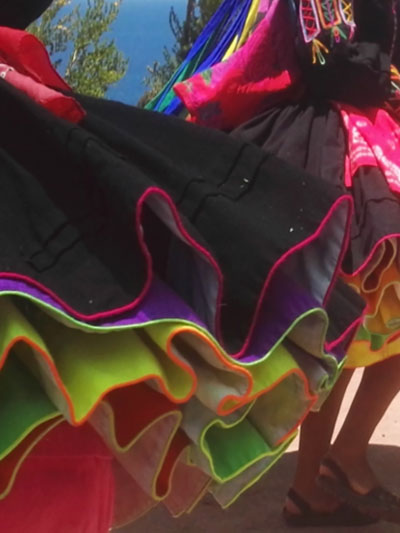 "Through fashion we can transmit strong messages"
ANAYCHAY is a Franco-Peruvian brand created in Lima in 2018 by Alicia Rousseau Jourdan.
ANAYCHAY is born from the wish to transmit a message and a reflection on the cultural diversity through your own roots, travels, friendships …
This is the testimony we wish to transmit to awaken the curiosity of a child and his parents through the visual, colorful, playful and emotional message of our collections.
Our inspiration comes from the fusion of our cultures.
Our collections merge the Parisian sophistication, contemporary style and Peruvian artisanal wealth, colors, noble and unique fibers.
The style of the collections reflect this inner journey, this very distinct double cultural and artistic heritage that makes the ANAYCHAY brand so unique.