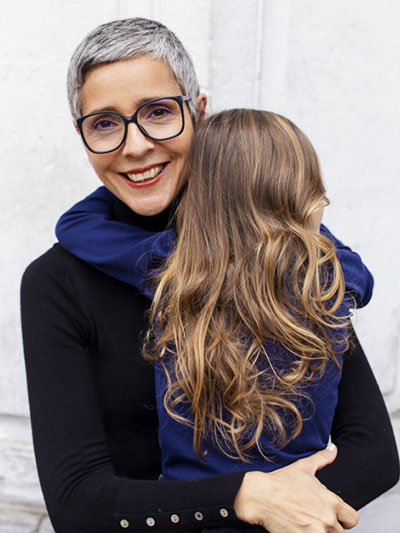 "Through ANAYCHAY it's my story, my mix of cultures that I want to share."
The founder Alicia Rousseau Jourdan, born to a Peruvian mother and a French father, lives the majority of her life in Paris where she works during 20 years in fashion as Sales Manager for prestigious luxury houses such as Sonia Rykiel or JC de Castelbajac.
It all started in 2016 when she moved to live in Lima – Peru with her family.
This return to her "other roots" is a true inner explosion of emotions because the memories of her travels of youth in Peru, her visual, olfactory, tactile sensations are reflected at once.
She also discovered responsible fashion with Peruvian artisans passionate about their craft.
This mix of emotions and beautiful encounters naturally gave birth to ANAYCHAY brand.
Through her brand ANAYCHAY and her work as consultant for Peruvian designers, Alicia is proud to be able to contribute to the recognition and the influence of Peruvian artistic richness and creativity worldwide.